Fun for the summer, skills and memories for a lifetime.
Supermaster Kim MAA's summer camp program is designed for fun, adventure, learning, and more!
Our program includes:
Taekwondo & Judo
Math & ELA Tutoring
Water Park and a Movie Each Week
Games, Experiments, and Activities
Life Skills Lessons
Korean & Japanese Lessons
Arts & Crafts
And So Much More!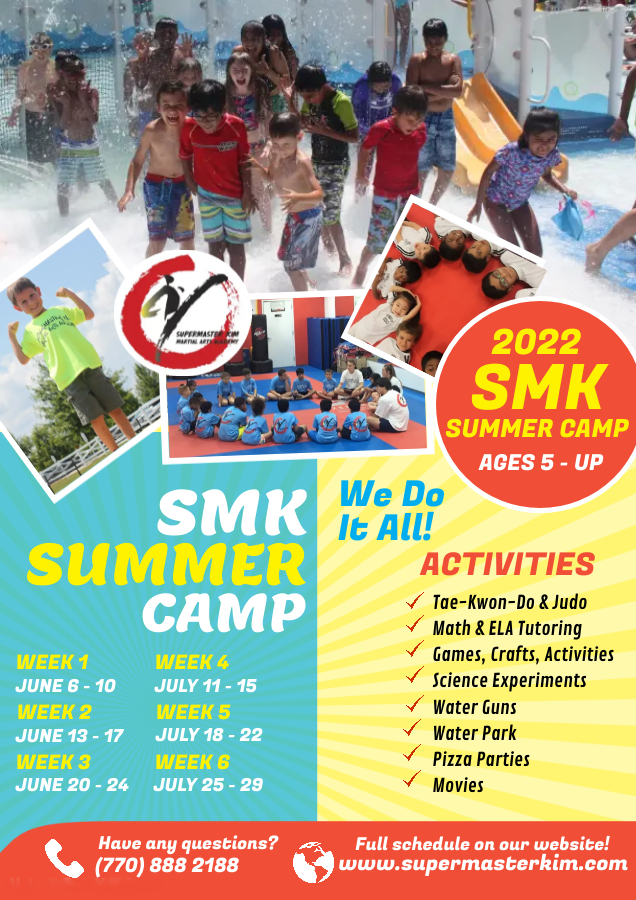 Have any questions? Send us a message!
We aim to reply within 24 hours.